Handling the Emotional Turmoil of Divorce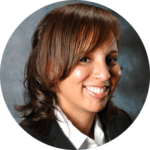 Latrice Knighton is an award-winning divorce attorney, life coach, and speaker. She solves problems using her experience and legal knowledge to offer practical advice.
While going through divorce it may seem like you're going through an insane emotional roller coaster. It's key to remember that you're not alone while going through this process as life is full of ups and downs. There are people around who care and it's valuable to have an emotional outlet in order to vent. If a spouse is being difficult, it's important to know how to deal with them in a constructive way.
Dan Goodman is a licensed clinical psychologist who has several years under his belt helping adolescents and adults alike. In this podcast, he is here to elaborate on emotional repercussions of divorce and the role a therapist can play on easing the trouble of it.
Where did you grow up and how was your upbringing?
I grew up in Rochester, Minnesota where I attended college in Winona, Minnesota. Later, I worked in the Chicago area initially in a patient psych hospital working with children, then I worked for a couple years working case management when people are released from a state psychiatric institute and back into the community. After working in that field for five years I wanted to work more in depth with individuals and family members to take it to the next level and address mental health needs.
What do you do for your job today?
Generally, I work with adolescents and adults. The type of therapy I do is called DBT which stands for dialectical behavior therapy. It was originally developed as an intervention for people who have difficulty with emotional regulation but it has gradually adapted over the years to address multiple issues. It is a very skill based intervention.
How do you analyze the age of someone when utilizing the DBT approach?
It's not very fine tuned, but I work with kids anywhere from 11 to 18, but I like to keep it around 13 or up. Again, it is typically a case by case basis when deciding when to use it.
What should attorneys be looking for when they're talking about their clients' kids?
Ideally you can get the parents involved where they're able to work together and co-parent to address these issues with the kids. Also teaching the kids skills to deal with the emotions that come along with the outcome. Really getting everyone involved on dealing with the emotional turmoil.
What is the best way to get a hold of you?
Call our main number and leave a message so we can get a hold of your details like insurance information and what you want to accomplish and get help with.
---
References: Dan Goodnature