The Science of Tracking Finances: The Job of a Forensic Accountant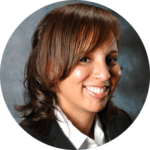 Latrice Knighton is an award-winning divorce attorney, life coach, and speaker. She solves problems using her experience and legal knowledge to offer practical advice.
Finances are difficult enough to deal with during a divorce without having to worry about the trustworthiness of your spouse, especially when it comes to dividing marital assets.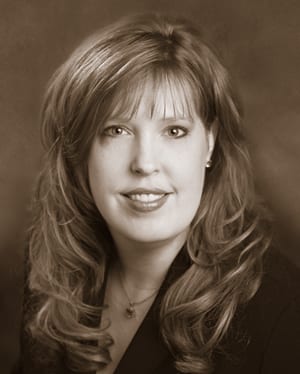 Many marriages end with an air of dishonesty or have one spouse who controlled all of the finances and bills, both leading to issues of clarity when dividing funds. Everyone just wants to walk away with what they are owed, and forensic accountant's can help.
Working with one of these professionals allows you to make sure that every nook and corner is checked to assess the value of all marital assets and other such analyses. Along with that, forensic accountants can analyze spouses' lifestyles to assist in recommendations for support of all kinds.
I interview Tracy Coenen of Sequence, Inc to learn more about how forensic accountants can help during a suspicious divorce situation.
What is a lifestyle analysis in regards to forensic accounting?
It is an analysis that allows the accountant to trace money through all of the different accounts in order to find any hidden income or assets. This analysis also helps bring clarity to recommendations on support based on the family's lifestyle costs.
What is the most common situation for clients working with a forensic accountant to come into you with?
Most clients that we assist are the parties who have never touched the finances during the marriage. Either their spouse is the breadwinner or has taken all the responsibility of finances, so there wasn't a need for them to be privy to that information. Now, they are going to want to fully take stock in case their spouses decided to hide funds during the marriage.
How do Forensic Accountants work together with a client's attorney?
The client's attorney will contact the accountant about the case and what services they are looking for, followed by a conference call that will now include the client for further fact finding. After this, the accountant will work with the attorney to acquire all pertinent information, such as time range for analysis and any specific instances that the accountant should be made aware of. Once all of this information is put together, the forensic accountant will draft a quote for services and work with the client and attorney to start the full analysis.
What does the majority of the forensic accountant's job consist of?
The accountant will spend most of their time going through all of the different accounts associated with the client to attempt to find commonalities with regards to lifestyles, but also to look into of all the interactions to make sure all assets are properly accounted for.
How can clients contact you?
Tracy Coenen
310 East Buffalo Street
Milwaukee, WI 53202
414.727.2361