The Changing Practice of Home Appraisal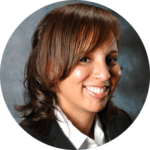 Latrice Knighton is an award-winning divorce attorney, life coach, and speaker. She solves problems using her experience and legal knowledge to offer practical advice.
The process of diving property and debt during/after the divorce is called property division. When it comes to homes, whether you want your house to appraise above or below the fair market rate depends on you wanting to keep it or be bought out. 
If keeping the home is something that you would like to do then you would want to buy your spouse out of the equity. For this option, you would want the appraised value to be lower so that there is less equity.
If you want the other person to keep the home, then you would need to be bought out of the equity. For this option, you would want the appraised value to be higher so that there is more equity.
Choosing an appraiser can become scary when you do not know what to expect and how appraisals work.
In this interview, you'll get advice and tips from Rick Vozar of Vozar Appraisal Services Inc. to help prepare for a home appraisal.
Where did you grow up?
I grew up in Milwaukee and have lived in Milwaukee and Waukesha county except the 2 years that I served in the army in 1968-1974 as a reserve for 2 of them. My occupational service as railroad car repair– with no railroads in Vietnam.
I went to John Marshall High School and the University of Wisconsin – Milwaukee for a B.B.A in Accounting. 
When did you start your business?
I started my business in 1976 and we have been continuously going since then. 
How has the practice of appraisals changed since when you started?
Back when I started, appraisals were one to two pages long. You had an appraisal form called "the green hornet" and you didn't have to make line adjustments, site adjustments, condition adjustments, quality of construction, and over the years it has just got more complicated.
In the 1990s, the government passed a law that all appraisers and federally transacted acts had to become state certified. That changed considerably because you had to continue education and to be certified you have to have a college degree– its about 2 years of specialized college degree in appraisal, 2800 hours of experience and examinations, and at that point you can apply to the state to get certified.
Focusing on the divorce side of things, do you work primarily with a lawyer or do you do more work with clients directly?
5% are the person themselves wanting an appraisal report
Most of the appraisal report is through the legal system.
Do you testify in court for the appraisal if it is contested?
Yes, we do. We will testify in court when necessary. 
The 5% or so of people that come to you, how do you work with them and how would you describe your services to them?
The first thing we tell them is that "I'm not anybody's advocate." The only advocate I'm for is my appraisal report, I don't take sides I'm just going to tell you a fair market price for the property. Whether it helps you or not, it's going to have to be their determination.
I'm going to be honest. People sometimes come in expecting a high or low value. I understand that it's a contentious time for them but we do a fair market value. Hopefully, this will satisfy everyone's needs as it would be no service if we did some advocacy. Not only that, but we would be in violation of state regulations if we did.
What types of appraisals do you do?
We specialize in single family to four family properties, but we can do up to twelve units. We don't do a lot of them, and I don't feel comfortable with anything higher/commercial.
What is the geographical area that you service?
Milwaukee, Waukesha, Ozaukee, and Washington Counties.
How best should clients get ahold of you?
VOZAR APPRAISAL SERVICE INC
10909 W. Greenfield Avenue; Suite 206
Milwaukee, WI  53214
(414) 258-9989 (Office)
(414) 258-0982 (Fax)
---
References: Vozar Appraisal Website