How to Strategically Prepare for Divorce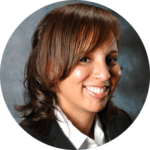 Latrice Knighton is an award-winning divorce attorney, life coach, and speaker. She solves problems using her experience and legal knowledge to offer practical advice.
Give yourself some time to discover new information.
Why? Because you matter. Learn how to prepare your money, life, and kids for divorce in order to get the best outcome.
A lot of people fear divorce as there is a lot of uncertainty about what will happen and whether you or your kids will be okay after the divorce.
That's only natural, so we're here to help you along the process for a better tomorrow.
What are the top fears of going through a divorce?
Will I have enough money?
When will I see my kids?
Will I be happy in the future?
What are the "truths" of divorce?
Divorce takes longer than you think.

Gathering information to reaching agreements and getting a final hearing date, there are a lot of steps in between when people are really just ready to move forward.

You and your spouse won't agree on everything.

Families have an idea, sometimes things come up and are unsure how to split everything up, sometimes minor and sometimes major

It is common for parents to have disagreements about their children.

As a parent, both people have been raised differently by their parents. Disagreements will pop-up and an attorney can help settle the disagreements

Your spouse may hide things from you.

Sometimes it's necessary to dig deeper and make sure nothing is hidden, whether it is money driven or fear from not being able to get custody over the kids.

The divorce process is challenging.

There are different things that you will be asked to do. For example, by the courts or the attorney in order for you to take charge and get your life back on track.
What are the "4 steps to prepare for divorce"?
Collect your financial documents

Sometimes you think you know everything that you own or you forget everything that you own and the value that you own. Collect statements of income, debts, and assets.

Open your own accounts

Give you ease at mind to give you access to money and documents you will be collecting.

Banking Accounts: checking and savings account
Credit Accounts: credit cards and line of credit
Mail Boxes: P.O. Box and new email account

Create a plan for separate lives

Where will you live: stay or move out?
What bills will you pay: which bills will your spouse pay?
How will you share the kids: who will have the kids each day?
Who will tell the kids: will the two of you talk to the kids together?

Find the right guides

Who will help you with the law: a lawyer or a mediator?
Who can help you with your money: do you have a financial advisor or accountant you trust?
Who can help you and your kids: would a counseling session be beneficial for the kids?
Who can prepare you for the future: do you have someone to talk about your next steps with like a counselor or life coach?
What is the main difference between and attorney and mediator?
An attorney is someone you hire to represent your interests.
A mediator is someone that you and your spouse hire to help with everything from paperwork to reaching agreement on assets, debts, liabilities, and the kids.