How to Effectively Serve Divorce Paperwork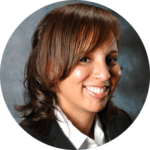 Latrice Knighton is an award-winning divorce attorney, life coach, and speaker. She solves problems using her experience and legal knowledge to offer practical advice.
No one wants to put forth the effort of filing for divorce – and then not being allowed to proceed.  
But, your divorce case can stop right after your file for divorce if you don't do this one thing – serve your spouse with divorce paperwork.
The court requires that you serve your spouse with the divorce paperwork to give him or her notice of the proceedings.  Your spouse is entitled to notice because the decisions the court makes can impact their rights to assets, property, debts, kids, and support.
A lot of people have fear surrounding the service of the divorce paperwork.  Some people worry that it will make their spouse angry because the process server will embarrass them or be aggressive.
However, a good process server knows how to keep the friction low and get the job done.
If you've been nervous about serving your spouse with divorce paperwork, this episode is for you.
In this episode, you'll get answers to common concerns about how divorce paperwork gets served from Mark of Due Process Service, LLC.
What's more, these tips will lessen the amount of worry and fear you have before you file for divorce or legal separation from your significant other.  Write them down now and save your future self-untold amounts of stress.
If you're still concerned about how to approach the idea of serving divorce papers there are frequently asked questions that you can view to put your mind at ease.
When it comes to ending a marriage or any long-term relationship —what were you most worried about? Here you can create the content that will be used within the module.