Complexities of House Appraisals During Divorce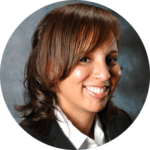 Latrice Knighton is an award-winning divorce attorney, life coach, and speaker. She solves problems using her experience and legal knowledge to offer practical advice.
No one enjoys the thought of splitting their assets during a divorce. However, it's an important step during the divorce process with the debate of who will be getting the house being known as property division. It all may seem daunting and complicated at first, but there are professionals in place to assist people.
Tim Freudenthal, of Wisconsin Real Estate Services, LLC., discusses the key ideas and information about house appraisals while going through a divorce.
Where did you grow up and how did you become an appraiser?
I grew up on the north side of Milwaukee, Wisconsin. I have been a native all of my life. After high school, I went to college and worked at the Milwaukee Public Museum for five years, but my lifestyle indicated I needed to make more money than what I was making as a public servant.
During the '70s somebody told me "if you're going into real estate, you really need to become an appraiser as this is where the money is at." In 1983, I obtained my brokers license to give me credibility and in the late '80s, I had moved from the Milwaukee are to the central Wautoma, Wisconsin area.
How has business picked up since you have started your career in appraisal?
We have never been slow, since that time, I have never had a day when I sat down that there wasn't a file on my desk that needed to get done. We handle about 600 appraisals each year. I do about 80% single-family homes and about 10% multi0-family and about 10% commercial or agricultural work
How do you help clients that are going through a divorce?
I provide a service for attorneys who are representing people that are going through a divorce. I make sure that when an appraisal order is directed to the law firm and the law firm becomes my client not the divorced individual.
What are some things the client could do to improve the value of their home?
People in a divorce situation typically do not try to increase the price of their home in a divorce proceeding. In a divorce, one person moves out and the person remaining in the home wants to keep the home. People actually try to make their home as bad as possible to decrease the value in the majority of these cases.
What are some important aspects about your job to keep the appraisal fair?
You do an appraisal that is skewed because you never know which party is going to end up with the house. So, I don't want to know who the parties are. I do not want to meet them. I do not want to talk to them. I want to look at the house with the 3rd party (law firm representatives). Any problems I want in writing… and I want to get paid up front by the law firm that is hiring me.
What is the name of your business and where can clients reach you?
Tim Freudenthal
Wisconsin Real Estate Services, LLC.
118 N Saint Marie St
Wautoma, WI 54982
(920) 787-7404
---
References: Tim Freudenthal