Attorney Nikole Messerschmidt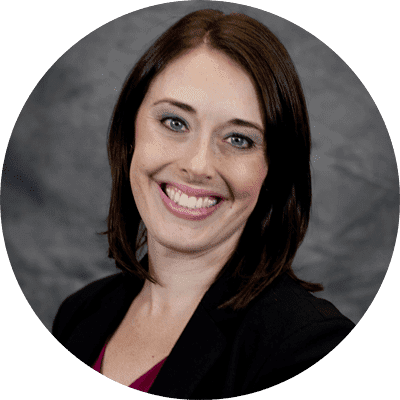 Practice Areas:
Divorce, Child Custody, Spousal Support, Mediation, Collaborative Law
Primary Location:
Madison, WI
Experience:
Licensed Since 2013
Average Client Rating for
Nikole Messerschmidt

About Nikole Messerschmidt
Attorney Nikole Messerschmidt knows how important a helping hand can be. She recalls a moment from her childhood when she got lost at in a bowling alley. Instead of being left to panic, she found some friendly employees who reassured her everything was going to be fine and helped her find her family.
Even small actions can make a big difference in someone's life, and this experience had an impact on Nikole's life.
Unfortunately, there are times in our lives when we will need help through a difficult circumstance. This is all the more true for people going through an unexpected and emotionally turbulent process like divorce.
That's why for Nikole, her clients are everything.
To her, being an attorney means fighting in their corner, both in and out of the courtroom. When people go through a rough patch, she's there to be the helping hand that people need.
Family Law is notoriously complicated. Luckily, that's an aspect of the job that Nikole loves. Staying in front of new laws is an exciting challenge – one that pays out for her clients. As an attorney, she is single-minded in her pursuit of a happy future for her clients and their families.
Nikole's dream of being a lawyer started in 5th grade, even though no one she knew worked in law. It was a dream she worked relentlessly towards because she had a simple goal: she wanted to have a job where she could use her problem-solving and people skills to make a difference.She recounts being sworn in as an attorney among one of the proudest moments of her life.
Are you ready to move forward? Call (262) 221-8123 to schedule a strategy session with one of our attorneys.
Nikole earned her law degree from Valparaiso University School of Law. She then worked as a personal injury attorney before making the switch to Family Law – a field she feels her ability to advocate for clients is put to better use. She is the recipient of the SuperLawyers Rising Star Award.
Nikole was born and raised in Wisconsin and is excited to be back practicing law in her home state. As you'd expect, Nikole's favorite part of Wisconsin is the people – who she says are among the nicest in the country. A fan of the Packers, good food, and craft beer, she's often exploring the Madison Farmer's Market or a local brewery with her husband Travis.