Meet us Mondays
Meet members from the Sterling team and influential professionals.
Attorney Jeffrey Morrell works out of Sterling Lawyers Fond du Lac location. He represents clients everywhere from Green Bay to Dodge and Fond du Lac counties. He views his role as an attorney in family law as an advocate for his clients.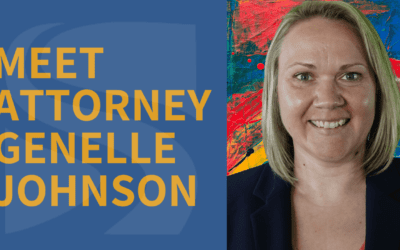 Attorney Genelle Johnson is the managing partner for the Fox Valley region of Sterling Lawyers. She describes herself as a pitbull that is generous and caring, willing to take the gloves off and get into your corner to protect and defend you.
Up Next
Recommended for you
Shared family experiences are proven to increase family bonds and promote positive behavior in children. By cooking with your kids, you have the opportunity to teach them safety, problem-solving skills, and the value of collaboration.
What's Hot
Our Most Important Stories Right Now
Other Sterling Series Shows You May Enjoy
Want the Sterling Team in your inbox?
Sadly, we won't fit but our newsletter will. Get a weekly recap of new Sterling Series episodes in your inbox each week.
Need Help?
The mission of the Sterling Series is to build up and strengthen families. Sterling Lawyers, LLC focuses on empowering family law clients in accordance with the Sterling Series mission and if you need help we are here for you. Getting started takes three simple steps. 
Find out how simple the divorce process can be when you work with a law firm that puts you first. Book your consult today!
Book Your Consultation with Sterling Lawyers, LLC