Meet Family Law Attorney Genelle Johnson
Meet Family Law Attorney Genelle Johnson
Attorney Genelle Johnson is the managing partner for the Fox Valley region of Sterling Lawyers. She describes herself as a pitbull that is generous and caring, willing to take the gloves off and get into your corner to protect and defend you. "I feel very strongly that we are absolutely privileged to be in this profession," Genelle Johnson said during a recent interview.
"People come to us when they are broken and powerless. And we are able to give them back some faith and future." Genelle takes this responsibility very seriously.
Attorney Genelle Johnson is the managing partner for the Fox Valley region of Sterling Lawyers and is often found in Appleton. Genelle attended Loyola University Chicago, where she graduated in 2004 Magna Cum Laude with a degree in Criminal Justice. While there, Genelle minored in Psychology and Political Science. She attended the Marquette University Law School and received her law degree in 2007.
Genelle loves representing the Fox Valley. She describes the community that she serves as the "salt of the earth" people with wholesome midwestern family values. Speaking of family, when Genelle is not working, she loves to spend time with her family. She is one of six children and has twenty-four nieces and nephews.
Attorney Genelle Johnson practices divorce, custody and placement, mediation, and collaborative divorce for Sterling Lawyers. Genelle knew she had the talent for law at a young age after showing her skills in debate during high school. Her teacher mentioned that Genelle should be a "litigator." Genelle agreed.
Genelle has an extensive career in law. She fights hard for her clients and brings a "thick skin" to the courtroom.
"I certainly care about you when you come into my office," Genelle told us in this interview, "And I want the best for you and your family when you move forward."
Learn more about Attorney Genelle Johnson and book a consultation.
Attorney Genelle Johnson
3701 E Evergreen Dr
Ste 500A
Appleton, WI 54913
(920) 944-6392
---
Sterling Lawyers, LLC is one of America's fastest-growing family law firms focused on innovating client service. Stay up to date with our weekly content by joining the Sterling Series email newsletter. We bring you stories about building strong families and creating healthy company cultures.
Up Next
Recommended for you
Sterling's Attorney Austin Miller views his role in family law as one that is about helping families through crisis. "I want my clients to know that they have been heard," Austin says describing how he wants clients to remember having worked with him. "That their goals have been heard and that they have been fought for." Get to know Sterling Law Offices' Attorney Austin Miller in his own words.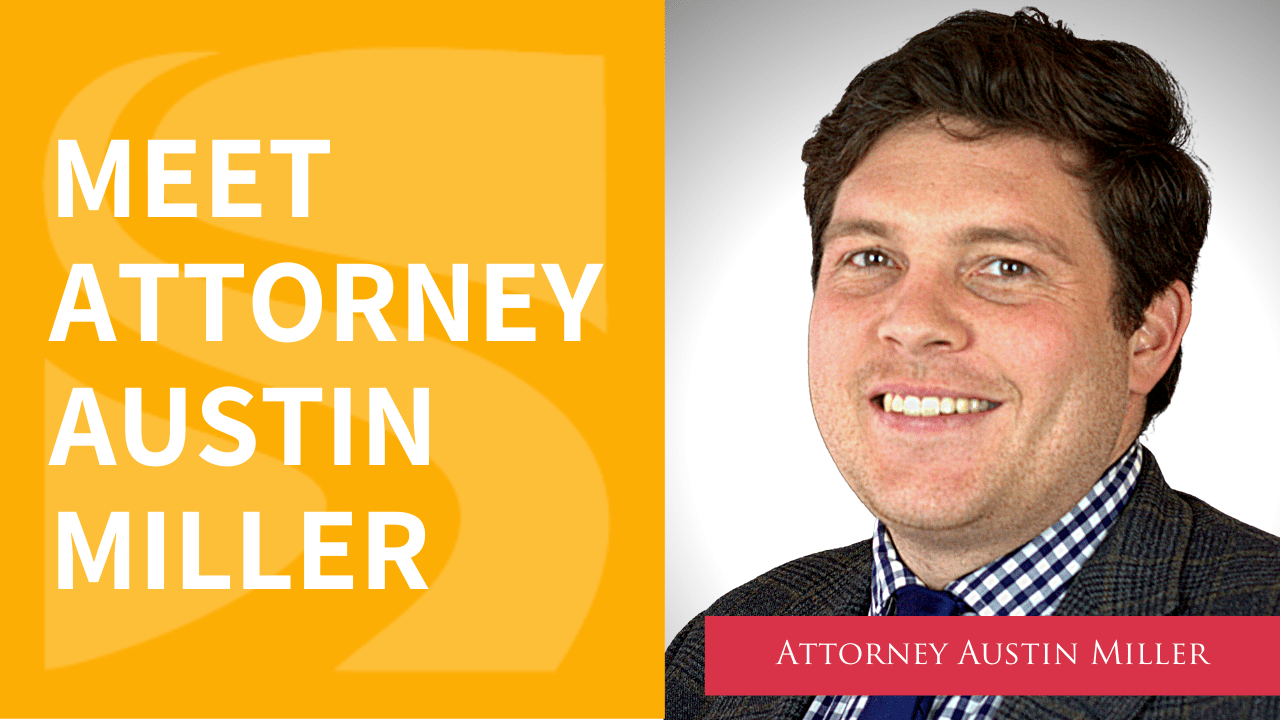 What's Hot
Our Most Important Stories Right Now
Other Sterling Series Shows You May Enjoy
Want the Sterling Team in your inbox?
Sadly, we won't fit but our newsletter will. Get a weekly recap of new Sterling Series episodes in your inbox each week.
Need Help?
The mission of the Sterling Series is to build up and strengthen families. Sterling Lawyers, LLC focuses on empowering family law clients in accordance with the Sterling Series mission and if you need help we are here for you. Getting started takes three simple steps. 
Find out how simple the divorce process can be when you work with a law firm that puts you first. Book your consult today!
Book Your Consultation with Sterling Lawyers, LLC